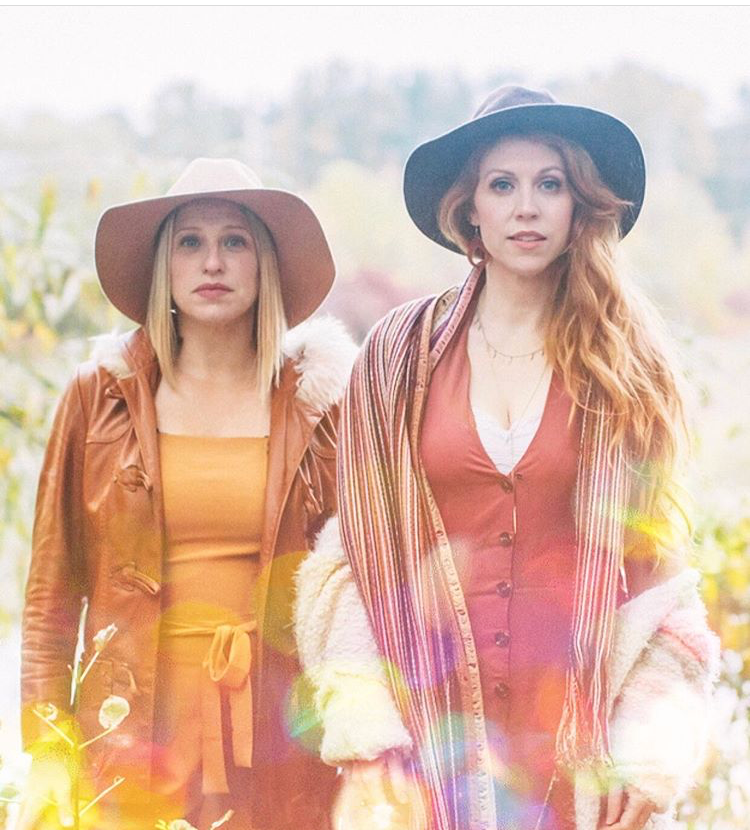 Siren Songs is a brand-new musical collaboration between Merideth Kaye Clark and Jenn Grinels.
Powerhouse vocalists, musicians, and national touring artists, the longtime best friends present folk and Americana favorites as well as original compositions. Gorgeous harmonies and unique arrangements performed on a variety of stringed instruments (banjo, dulcimer, viola) move and uplift the listener.
Jenn Grinels has spent the past decade performing her original music on the road, touring with 10,000 Maniacs, Christopher Cross, Marc Cohn, Edwin McCain, Marc Broussard and headlining concerts from coast to coast and abroad. As an independent artist, Grinels has built a large grassroots following and sold over 16,000 albums. Last year she was commissioned to compose a musical for B-Side Theatricals in NYC. Goodnight Sun, Hello Moon is the first release from the score. Her music can be heard on television and in film.
Merideth Kaye Clark is a multi-instrumentalist and composer, as well as an accomplished leading lady in theater. She has played definitive roles nationwide, such as Elphaba in Wicked, Eva Perón in Evita, Nancy in Oliver!, Alice in Bright Star, Cathy in The Last Five Years and Clara in Light in the Piazza. Clark has toured the US and Canada performing her acclaimed concert Joni Mitchell's BLUE. She can be seen on the television show "Portlandia" as well as IFC's "Documentary Now! Co-op" and is featured on the EMMY NOMINATED cast album!